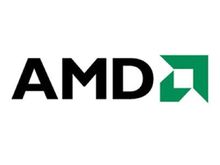 Founded in 1969, AMD designs and manufactures innovative microprocessors (CPUs, GPUs, APUs, motherboard chipsets, TV card chips, etc.) for the computer, communications and consumer electronics industries, as well as providing flash memory and low power processing solutions. AMD is committed to providing standards-based, customer-focused solutions for technology users—from businesses and government agencies to individual consumers.
AMD proposed a new logo for the 3A platform. The "AMD VISION" logo in the notebook field indicates that the computer uses a 3A build solution (CPU, GPU, motherboard chipset are all manufactured by AMD).
AMD uses an efficient, partner-based R&D model to ensure its products and solutions stay ahead of performance and power. With the technology and resources of industry partners, AMD integrates advanced sub-micron technology into its products. Its products are usually ahead of the industry as a whole and cost far below average costs.
In order to seamlessly adopt these advanced technologies in mass production, AMD has developed and adopted hundreds of patented technologies designed to automatically determine the most complex manufacturing decisions. These functions are collectively referred to as automated precision manufacture (APM). They offer AMD unprecedented speed, accuracy and flexibility in manufacuring.